Leadership Team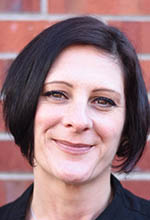 Sarah Benson
Sarah Benson is CEO of Women's Aid since 2019. For nine years prior to this role, Sarah was the Chief Executive Officer with Ruhama, an Irish NGO working nationally with women and people affected by prostitution including victims of sex trafficking. In addition, Sarah has previous experience as Manager of the National Domestic Violence Helpline and extensive work in the community and voluntary sector both in Ireland and abroad, working particularly with marginalised ethnic minority women and youth. Sarah was the Irish Expert on Violence Against Women for the European Women's Lobby Observatory from 2010-2016 and between 2014 – 2019, the Chairperson of CAP International – a coalition of 30+ frontline services across the globe in 24 countries – working directly with women and people in prostitution/victims of sex trafficking. Sarah is a former Vice Chairperson of the Board of the National Women's Council of Ireland, and is a current member of the Board of The Wheel. Throughout her career Sarah's passion for human rights, social justice and equality – in particular for women and girls – remains a constant feature. Sarah holds a Bachelor of Arts from UCD, a Master of Philosophy (Gender & Women's Studies) from Trinity College Dublin and a Master Degree in Business Studies (MBS. Business Practice) from UCC (via the Irish Management Institute)
Mari McCafferty
Mari McCafferty has been Financial Controller for Women's Aid since March 2021 and has over 25 years' experience working in the finance sector across a broad spectrum of industries including ICT, PR and events. For the last 10 years Mari has been working in the Not for Profit sector. Mari is a member of the Association of Chartered Certified Accountants (ACCA), holds a BA in French and German from UCD and has a Certificate in Charity Law, Trusteeship and Governance (awarded by the Law Society and the Wheel).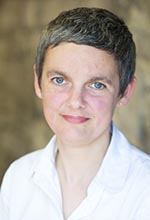 Ruth O'Dea
Ruth O'Dea, Training and Development Manager in Women's Aid, has worked on issues of social justice, human rights and equality for over 20 years. Ruth has a B.A. in Single Honours History from Trinity College Dublin and is a graduate of the Masters in Equality Studies programme at UCD's School of Social Policy, Social Work and Social Justice. Her work with Women's Aid includes overseeing the development and delivery of training programmes for frontline staff on best practice responses to women and children subjected to domestic abuse. Another part of the Training Department's work is the Employer Engagement Project which supports employers to create safe and supportive workplaces for victims/survivors of domestic abuse. Before Ruth joined Women's Aid she worked for migrant rights NGOs for a number of years and as a Regional Training Executive with the Citizens Information Board.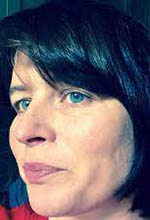 Christina Sherlock
Christina Sherlock is Manager of Strategic Communications and Fundraising at Women's Aid. Christina has worked on the issue of domestic abuse for 20 years. Christina is a graduate of the Masters in International Relations at DCU and previously completed a BA in Political Science at Queen's University, Belfast. Her work with Women's Aid includes overseeing strategic communications and campaigns as well as heading up fundraising for the organisation. As part of this role, Christina has curated the Femicide Watch for over 15 years, spearheads public awareness campaigns and media strategies to promote Women's Aid, increase understanding of the prevalence, nature and impact of domestic abuse on women and children and encourage positive social change. Christina also leads fundraising innovations with a strong focus on corporate partnerships, individual giving, community and digital fundraising.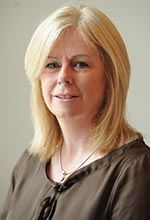 Linda Smith
Linda Smith Assoc CIPD, is the Manager of the Women's Aid 24hr National Freephone Helpline. Linda has worked in the domestic violence NGO sector since 2003. She has a BA in Human Resources and is an Associate member of the Chartered Institute of Professional Development. She has ten years work experience in a demanding front line domestic violence crisis refuge service, where her roles varied from refuge support worker, assistant manager and manager. She managed that service for six years up to January 2013. Since joining Women's Aid and becoming the national Freephone Helpline manager in January 2013, Linda has successfully led her team of staff and volunteers to expand the original 12 hour Helpline service to a 24 hour service in January 2016 and develop the Instant Messaging Service for women affected by domestic abuse. Demand for these services are growing year on year.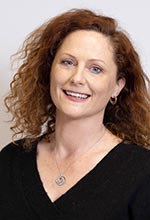 Eavan Ward
Eavan Ward is the Manager of the Women's Aid Services Department. Eavan has worked in the domestic violence sector and homelessness sector for over 18 years, in various roles, including Project Worker, Outreach Worker, Team Leader and General Manager. Eavan has a BA in English and Italian as well as qualifications in Addiction Studies, Counselling Skills, Non-Profit Leadership and Management and Transformative Leadership. The Women's Aid Face-to-Face services include one-to-one support and outreach, court accompaniment, the drop-in service at Dolphin House Family Law Court, the High-Risk Support Service and the Maternity Outreach service.
Board of Management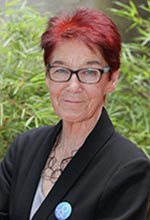 Ailbhe Smyth (Chair)
Ailbhe Smyth is a long-time campaigner on feminist, LGBT and other social issues. Most recently, she played a leading role in the marriage equality referendum campaign in 2015, and was Co-Director of the Together for Yes campaign to repeal the 8th Amendment.
She was the founding head of Women's Studies at UCD where she lectured for many years.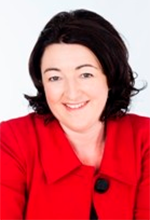 Suzanne Handley (Treasurer)
Suzanne in skilled in Finance, Management Accounting, Governance and Organizational Development.
She is an experienced Finance Manager with a demonstrated history of working in the not-for-profit and private sectors over the past twenty-five years.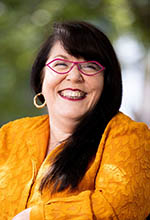 Dr. Rosaleen McDonagh (Vice-Chair)
Dr. Rosaleen McDonagh is a Traveller woman with a disability. Originally from Sligo, she is the fourth eldest in a family of twenty children. She worked in Pavee Point Traveller & Roma Centre for ten years, managing the Violence Against Women programme, and remains a board member. A playwright and author, she is a regular contributor to the Irish Times and has written ostensibly within the framework of a Traveller feminist perspective. McDonagh's work includes Mainstream, The Baby Doll Project, Stuck, She's Not Mine, and Rings.
Rosaleen has a BA in Biblical & Theological Studies, an MPhil in Ethnic & Racial Studies & an MPhil in Creative Writing, all from TCD. She holds a PhD from Northumbria University. Rosaleen was writer in residence with Tuti Theatre Company in Adelaide, Austrailia in 2019. Corrib Theatre Company in Portland Oregon, USA, are producing 'Rings' a play about a deaf female Traveller in November, 2020. In 2021 Rosaleen published her highly acclaimed book 'Unsettled'.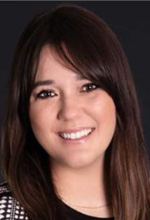 Megan Conway
Megan is a Partner in the Consulting practice at Ernst & Young (EY). She has a particular interest in purpose-driven transformation and has worked alongside a wide variety of companies in Ireland, the UK and more broadly across Europe.
In recent years Megan's focus has been supporting organisations with navigating the energy transition, advising clients how they can use the power of people, technology and innovation to make strides towards net zero.
She is passionate about diversity, equity and inclusion and is the sponsor of EY's Women in Tech network. Megan holds an LLB in Law from the University of Sheffield.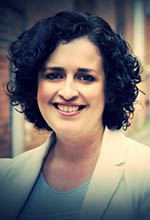 Olwen Dawe
Olwen Dawe is a leading Policy Analyst and Consultant, with an established track record in developing and implementing equality, diversity and inclusion projects, and since 2017, a number of policies and strategies in the arts and culture sector. Notably, this has included the Arts Council / An Chomhairle Ealaíon Equality, Human Rights and Diversity Policy and the National Library of Ireland's Diversity and Inclusion Policy. A graduate of the Whitaker School of Government and Management (IPA), and NCI (formerly the National College of Industrial Relations), Olwen holds a BA (Hons) in Industrial Relations, a Postgraduate Diploma in Economic Science, Public Policy Analysis, an MEconScience in Public Policy Analysis and a Professional Certificate in Governance. In late 2017, and in response to the revelations of harassment in Irish theatre, the #MeToo and #IrishWeinstein hashtags, Olwen co-authored the Amplify Women toolkit with Dr. Brenda Donohue and colleagues from across the legal, workplace relations and representative / advocacy communities. Olwen was the Project Advisor for the Speak Up: A Call for Change report, published in October 2021.
A passionate advocate for both gender equality and the role of arts in society, Olwen is a former Board member of the National Women's Council of Ireland (NWCI) and the inaugural Chair of Network Ireland's Advisory Council (she was the organisation's National President in 2015). Olwen has served on the Boards of the Lyric Theatre (Belfast), Poetry Ireland and CoisCéim Dance Theatre, and was Chair of the Policy Research Committee of the National Campaign for the Arts (NCFA).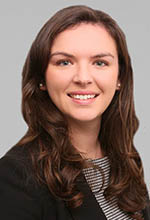 Golda Hession
Golda Hession is a solicitor at Arthur Cox LLP. Golda advises international and domestic companies, as well as public sector bodies, on all aspects of corporate law and governance, as well as a wide range of regulatory and commercial matters.
Golda has a particular focus on corporate governance and securities law issues for listed companies and advises some of Ireland largest companies, with a focus on the financial services, industrials, food & beverage and transport sectors.
Golda holds a BCL (Law and French) from University College Cork, and an LLM (European Legal Studies) from the College of Europe, Bruges. She was admitted as a solicitor in Ireland in 2016.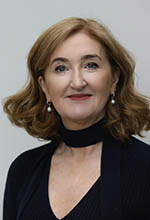 Lucy Maguire
Lucy Maguire is a qualified Mediator having completed a Post-Graduate Diploma in Conflict and Dispute Resolution. She recently graduated from Trinity College Dublin with an MPhil in International Peace Studies with a Thesis on gender-based violence. Lucy has developed a keen interest in the areas of social justice, diversity and equality. In 2005 she was appointed by the Government to Chair Ireland's National Action Plan against Racism and launched one of Europe's first Action Plans.
Lucy has over 30 years' experience in the Telecoms and Media sectors. She was the Chief Operations Officer in EsatTelecom and an advisor to Esat Digifone in its bid and launch as Ireland's second mobile operator. She is a founding director of the Digicel Group and serves on its Board of Directors. Most recently Lucy was Chair of the Communicorp Group prior to its sale in 2021. The company owned and operated radio stations across Ireland, UK, and Europe. Previous Board directorships include; Independent News and Media, Topaz Energy Group, Ulster Bank Ltd, Special Olympic World Games (2003) and Advisory Board Tesco Ireland.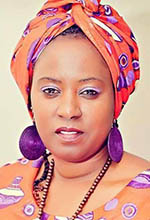 Dr Salome Mbugua Henry
Researcher, gender equality activist and human right advocate, Dr Salome Mbugua Henry is a commissioner for Irish Human Rights and has over 20 years' experience of working with under-represented groups in particular women, children, and the youth, in Europe, Africa and internationally. Founder of Wezesha and AkiDwA-The migrant women's network where she works as the head of operation and strategy.
Her strong belief in equality and justice has shaped her career, leading to engagement with policy makers in Ireland, Europe and international level. She serves at various advisory committee, expert groups and boards in Ireland and at European level. She is the co-president of European Network of migrant women and seats in the expert group on violence against women with European Women Lobby, seat on EU expert group on economic migration. In Sept 2018 she was appointed by Tánaiste to chair the working group developing Ireland 3rd National Action Plan on Women Peace and Security. She serves as the chair of Equality Diversity & Inclusion project board for Public Appointment Services. She is 2015 OHCHR-UN Fellow of people of African Descent and 2010 Eisenhower Fellow on women Leadership.
Niamh Ní Dhomhnaill
Niamh Ní Dhomhnaill is a clinical psychologist and chartered member of the Psychological Society of Ireland. She has a background in teaching and working in third sector organisations in the areas of adult mental health, and LGBT domestic violence and sexual violence. She has a keen interest in research and her research interests include LGBT disclosures of sexual violence, and the function of affect regulation in substance use. Niamh feels strongly about empowering people from individual and systemic perspectives and she seeks to use her personal and professional experience to advocate for change in the areas of mental health and access to rights such as housing, education, healthcare etc. Niamh has given her voice publicly to issues of sexual consent, repealing the 8th amendment, and trauma and recovery from sexual and domestic violence.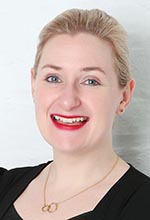 Martina Quinn
Martina Quinn is the Founder and Managing Director of Alice PR & Events, an independent, values-led agency that provides accessible and quality communications services to clients in the non-profit, public and private sectors. She has 20 years' experience in PR and, over the course of her career, has worked on issues ranging from gender equality and reproductive rights to climate action, migrant rights, housing and homelessness, and access to education, training and employment opportunities. Her work is underpinned by her belief in PR with a purpose, i.e. the power of communications to effect positive social change.
In addition to her involvement with Women's Aid, Martina is a member of the Board of the Public Relations Consultants Association, the representative body for PR agencies in Ireland. She also sits on the Board of the Liberties Training Centre. In the past, she served as Chair of the Boards of the anti-racism charity Show Racism the Red Card and of D8CEC, which provides second-chance education for adults in Dublin 8 and surrounding areas.
Company Secretary (non-Trustee): Mary O'Connor