Media Release: Women's Aid Welcomes Sentencing in Coercive Control Case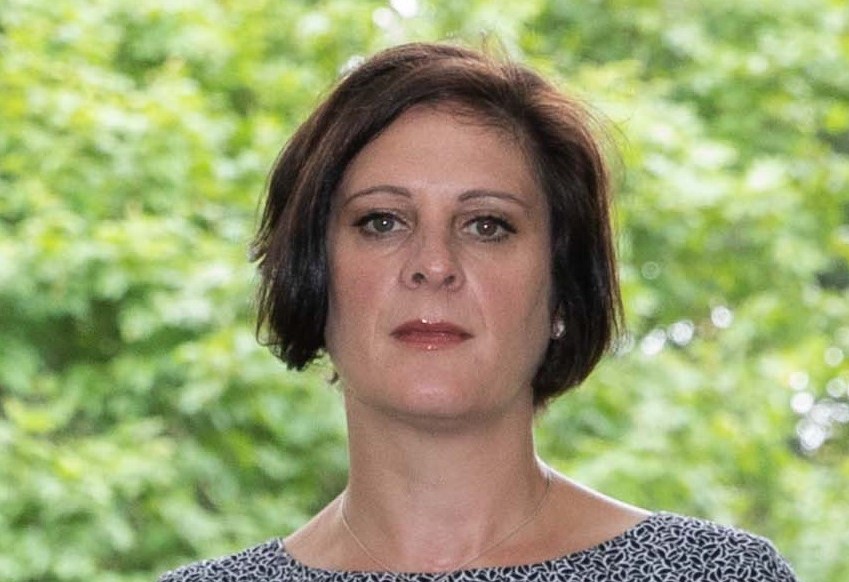 Wednesday, 21st January 2021: Women's Aid, a leading national frontline organisation support women affected by domestic abuse, today welcomes the conviction and sentencing for the crime of coercive control. Sarah Benson, Chief Executive of Women's Aid says:
"Coercive control is an insidious and dangeous form of abuse. It is a pattern of multiple manipulative behaviours used by one party to wear down, isolate and completely control another. Imagine if you had to explain every minute of your day spent outside the house to your partner. What is you were required to explain what you are wearing, who you are meeting with and why; if your phone was checked, your messages scrutinised and you had to account for every call. What if you had to ask your partner for money to buy for food for your children? If you were afraid of your partner's violent outbursts, and friends and family were made to feel so unwelcome they stopped calling by?"

Ms Benson continues:

"The accumulation of tactics like these diminish victims lives and make it extremely hard for them to escape an abusive relationship. Today's sentencing sends out a strong signal to domestic abusers. Coercive control is a serious crime and it will be treated as such by the Gardaí and the Courts. We commend the woman at the centre of the case for her resolve throughout this process. Her actions and courage, in the face of unimaginable intimidation and terror, will act as an example to other women currently trapped with abusive partners. We urge anyone affected by this issue to contact our 24hr National Freephone Helpline 1800 341 900 and, if facing immediate risk, the Gardaí on 112/999."

Ends.

For further information email christina.sherlock@womensaid.ie.

Notes for Editors/Producers:
Coercive control is a persistent pattern of controlling, coercive and threatening behaviour including all or some forms of domestic abuse (emotional, physical, financial, sexual including threats) by a boyfriend, partner, husband or ex. It traps women in a relationship and makes it impossible or dangerous to leave.
This can have a serious impact including the fear of violence, cause serious alarm and distress and can result in a woman giving up work, changing her routines, losing contact with family and friends. Coercive control can damage a woman's physical and emotional well-being.

What are the signs of coercive control?
Answering yes to any of the following questions may help you recognise signs of coercive control.
Do you feel like you are being isolated from your family and friends?
Does your partner deprive you of basis every day needs like food, electricity, heating?
Do you think your partner is monitoring your online activity or installed spyware on your phone, laptop or other device?
Does your partner take control over aspects of your everyday life, such as where you can go, who you can see, what to wear, when to be home and/or when you can sleep?
Does your partner stop you from accessing support services such as specialist support or medical services?
Is your partner repeatedly putting you down such as telling you that you are worthless?
Does your partner enforce rules and activity that humiliate, degrade or dehumanise you?
Does your partner force you to take part in criminal activity such as shop lifting?
Is your partner in control of the finances and prevents you from working and having your own money?
Does your partner threaten to reveal or publish private information about you, like private videos or photos online?
Coercive control can have a devastating impact on women lives it is a crime. If you ever decide to seek protection from the Gardaí it is necessary to have a record of what has happened. This will note what has happened and help establish that it is a pattern of abuse.
copies of emails, phone records or text messages;
evidence of abuse over the internet, digital technology and social media platforms;
records of interaction with services such as support services or medical records;
witnesses: for example the family and friends of yours may be able to give evidence about the effect and impact of isolation from them;
bank records to show financial control;
notes of previous threats made to children or other family members;
your diary with dates and incidents and any statements that you have made to the Gardaí.
If any of these things are happening in your relationship or even if you just want to talk, the Women's Aid 24hr National Freephone Helpline is available for you on 1800 341 900. The National Helpline is a lifeline for women who need support. A safe, confidential and non-judgmental space to talk through what is happening at home or in relationships and get practical support and information.